FITNESS CHAMPIONS LEAGUE®
REGISTRATIONS UNTIL
16 SEPTEMBER
The first championship with geographical qualifications in several steps.
Each country will be split geographically mainly based on its official administrative levels: department league*, regional.
Every region will then meet in the Final.
The first three countries to be represented by default will be France, Belgium and Switzerland. Other country will then open according to requests and registrations.
TEAMS OF 3
1 Woman + 2 Men
Without age category
4 age categories
-18 / 18-34 / 35-39 / 40+
3 TO 16 OF SEPTEMBRE – 3 ONLINE WORKOUTS
An International Leaderboard with reward for the 3 Best of each category.
The 3 best Beginners and Intermediates athletes and teams of each workout will be rewarded.
The best athletes and teams of each department will be invited to the second stage. Number of qualifiers to come.*
Difficulties: Beginners, Intermediates and Elites
Type of workouts: Metcons, Powerlifting, Weightlifting, Gymnastic and Rower.
Type of performances: Endurances, Strength, Balance, Coordination, Speed, Agility and Strategic Intelligence.
Each WOD is composed of 3 parts. Each part is a level: Beginners, Intermediates, Elites. Everybody starts in Beginners. If you do one rep in a level, you cannot step back.
The more you go through the WOD, the better your score. Your target is to go as far as you can.
You cannot know in advance what will be your competitors scores. So you have no interest in staying in Beginners if you have an Elites level.
OCTOBER
The selected athletes of the first stage will meet each other to find out who are the best athletes and teams of each Region*, and to qualify for the next stage.
The 3 best athletes and teams of each division will be rewarded. Number of qualified to come. 
Each Region will have its own selection process. Online or Physical according to the number of athletes and the management possibilities. Dates and modalities will be published and updated on this page.
17 & 18 OF NOVEMBER
Reveal who are the best athletes and teams of the Championship.
An International and physical event, bringing together each Country's Champions. Dates and modalities will be published and updated on this page.
The 3 best athletes and teams of each division will be rewarded.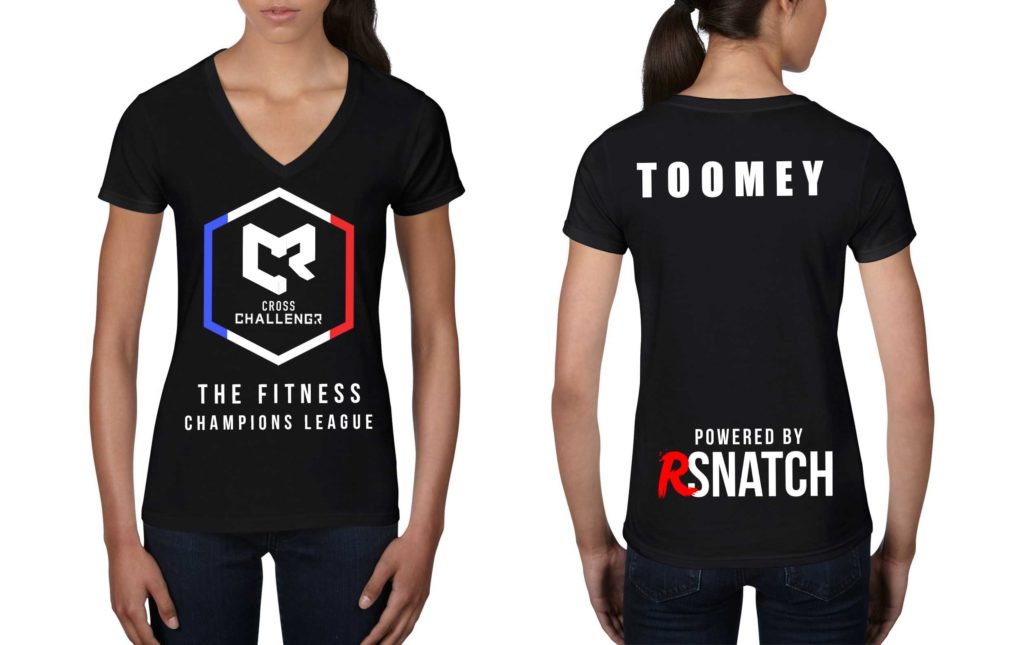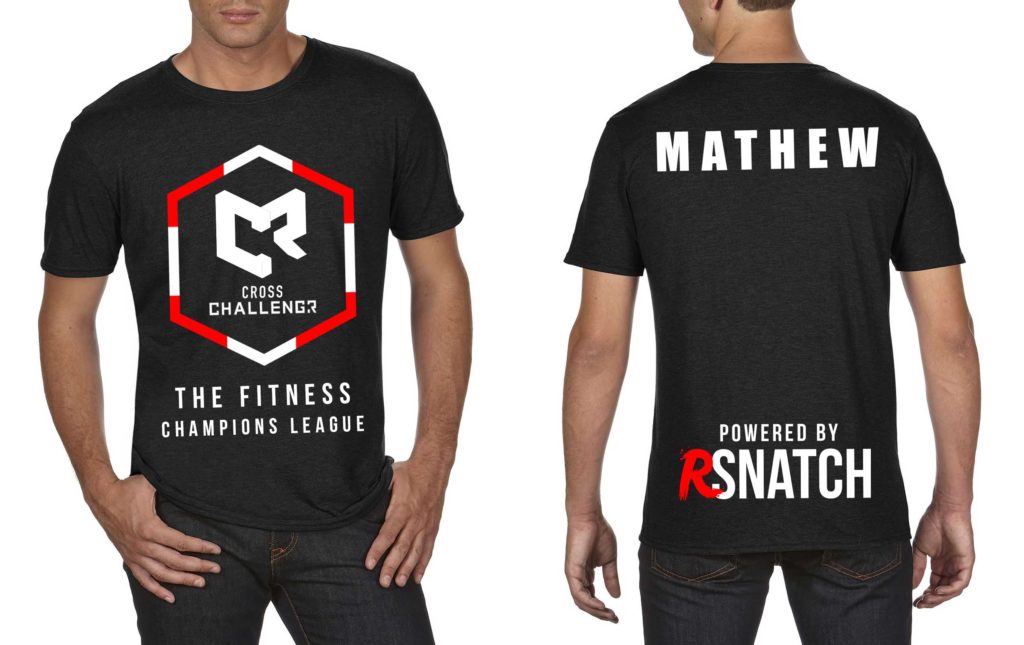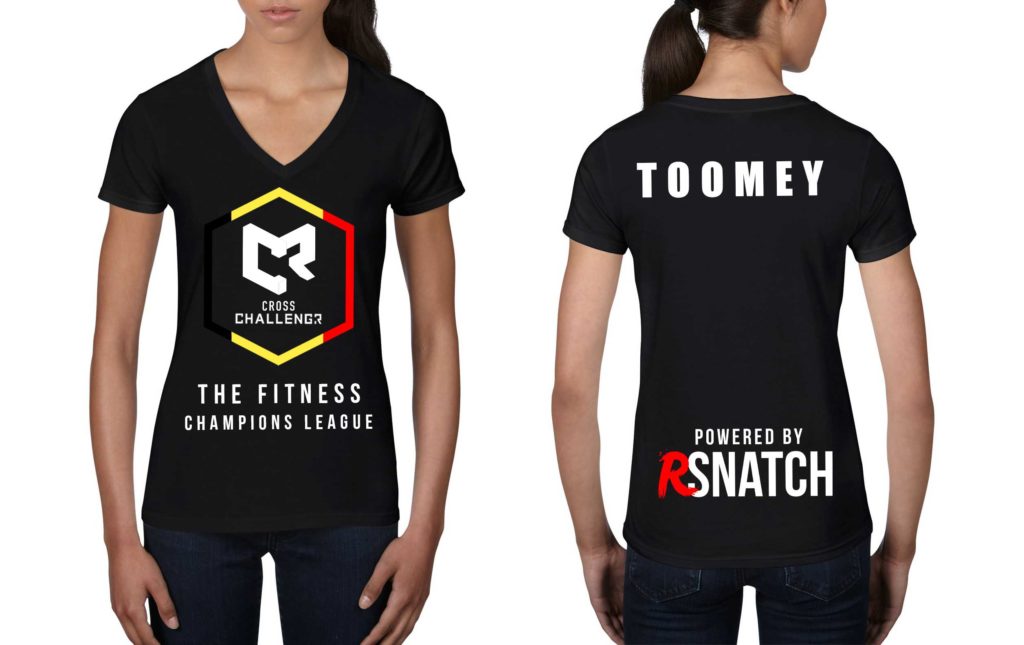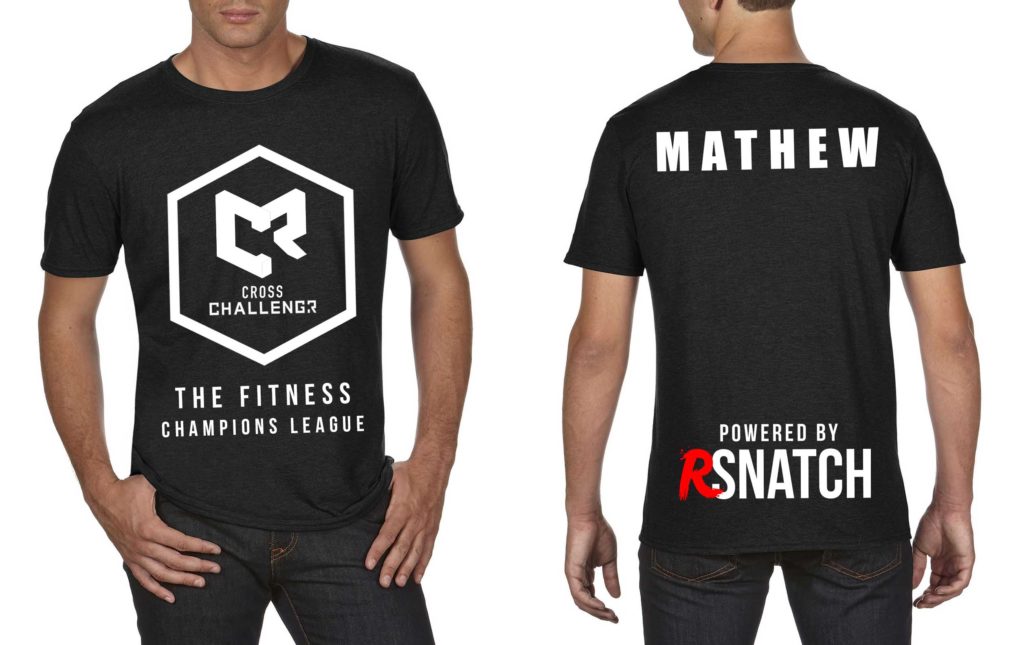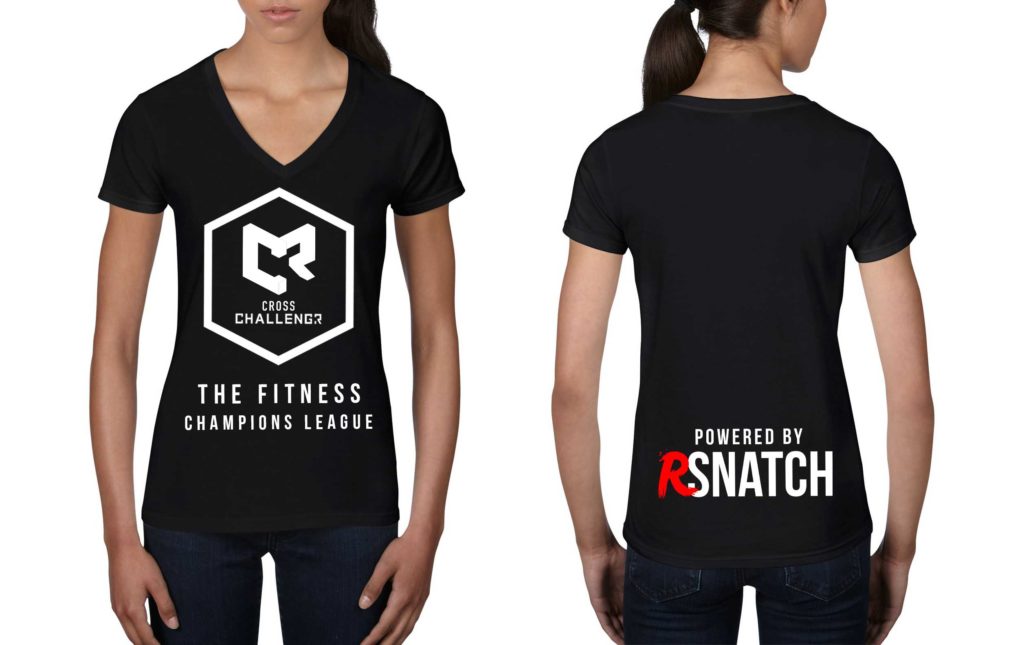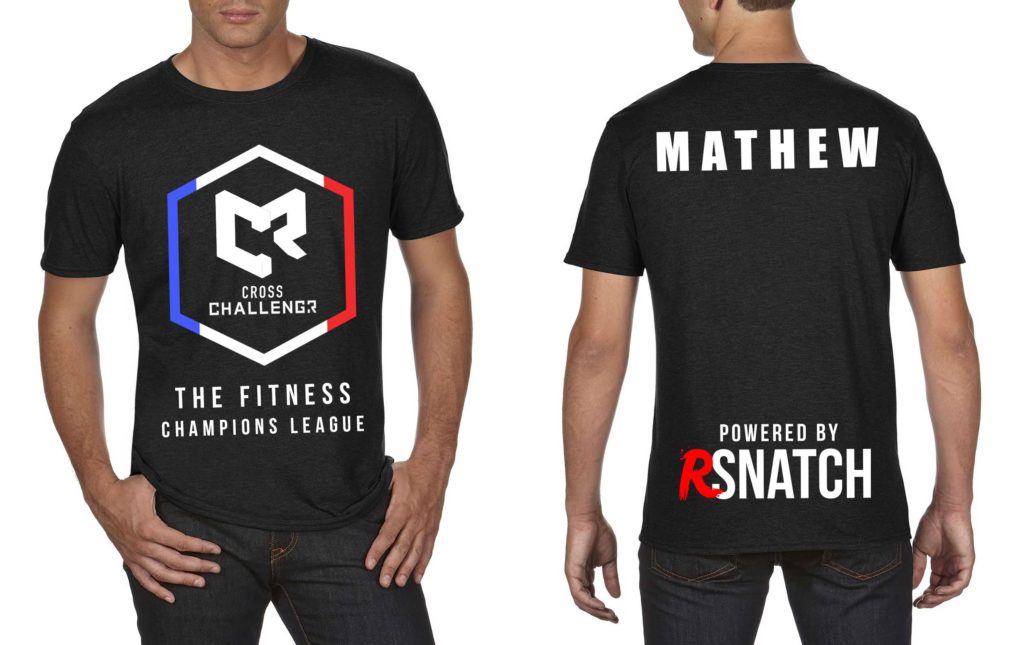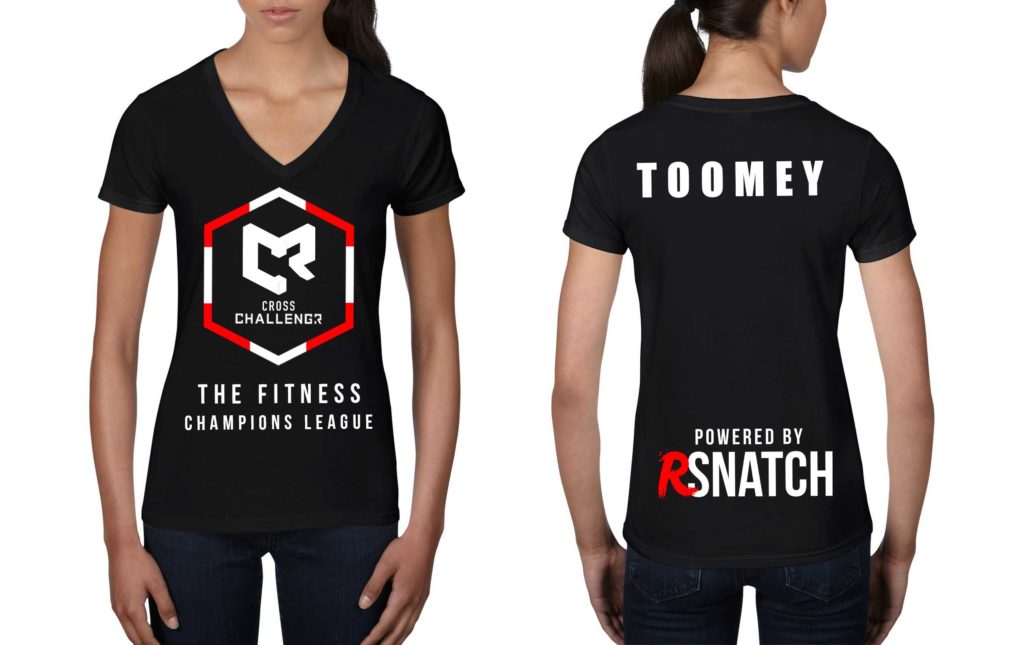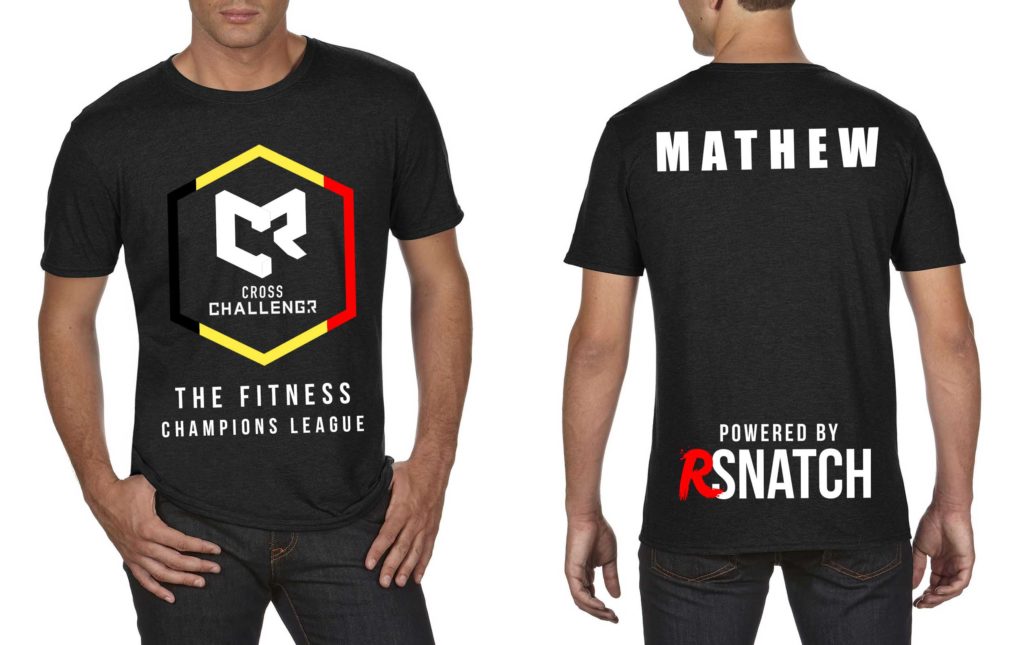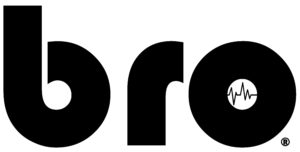 "CF BRO" QUALITY
In order to ensure our product quality and efficient following of the rewards, we are ending sponsorships. However we have selected CF BRO as an exclusive textile supplier. The only French brand that we are recommending. They are the ones that will be responsible for the manufacturing and the delivery of our new customizable t-shirts.
You can order the t-shirts alone or in a pack with your registration. Each t-shirt is customizable with your country's colors. You can also add your names, team name or Box name in the Back of the Tshirt.
We will start the manufacturing in August in order to ensure the first order deliveries for ends of August or beginning of September. The more we will receive order per flag and per gender, the more we will be able to increase the quality of the textile.
From 0 to 49 t-shirts ordered: 95% Conton, 5% Spandex
From 50 to 99 t-shirts: Triblend
From 100 t-shirts: DriFit
MAX REGISTRATIONS CONTEST
Fit' & Rack is our second supplier for this event.
The Box that will cumulate the most important number of team and individual registrations, the 16 of September at 23h59, will receive 1 Fat Bar + 1 Team Fat Bar + 2 Bumpers 25Kg, for a value of €660. 

Register every athlete of your Gym and get a Tax refund if your company is out of France
BOX PACK
TEAM OF 3
Unlimited number of Teams

Beginners, Intermediates, Elites
BOX PACK
INDIV + TEAMS
Unlimited number of Teams

Unlimited number of Individual athletes

8 Divisions: Teens / 18-34 / 35-39 / 40+​

Beginners, Intermediates, Elites
BOX PACK
INDIVIDUALS
Unlimited number of Individual athletes

8 Divisions: Teens / 18-34 / 35-39 / 40+

Beginners, Intermediates, Elites
Order a Pack now and get a discount on your registration
TEAM OF 3 PACK

Beginners, Intermediates, Elites

*-25% on registration to competition
3 INDIV
+ 1 TEAM PACK

1 Free T-shirt + 1 Free individual Registration
INDIV PACK

Beginners, Intermediates, Elites

*-25% on registration to competition
REGISTRATION

WITHOUT TSHIRT
TEAM OF 3
Beginners, Intermediates, Elites
3 INDIV
+ 1 TEAM
-50% on the 3 individual registrations
INDIVIDUAL
Beginners, Intermediates, Elites