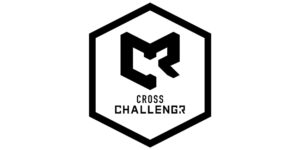 The 24 and 25 November 2018, the best athletes from France, Belgium and Switzerland will meet in Magic CrossFit. Until 400 athletes will be there.
Les 24 et 25 Novembre 2018, s'affronteront les meilleurs athlètes de France, Belgique et Suisse à Magic CrossFit. Jusqu'à 400 athlètes seront présents.
In order to manage the competition, the CROSS CHALLENGR and Magic CrossFit teams will need the help of dozens of volonteers on various tasks.
Afin de gérer la compétition, les équipes de CROSS CHALLENGR et Magic CrossFit vont avoir besoin de l'aide de plusieurs dizaines de volontaires sur des tâches diverses.
In order to propose your help, you just need to fill in this form. The earlier will be the best in order for us to select you and prepare your BRO Tshirts in time for the event. Thanks a lot.
Pour proposer votre aide, il vous suffit de remplir le formulaire d'engagement ci-dessous. Le plus tôt sera le mieux afin que l'on s'organise avec vous et que nous préparions vos Tshirts BRO à temps pour l'évènement. Merci infiniment.